It's no secret that we are literally bathing ourselves in chemicals every day. I know this isn't a "vegan" post, but I just wanted to address the dangerous toxic chemicals that are in many of the products we use. It's only natural to want to stop using them; after all, we know that many of these chemicals are traced back to cancer, allergies, skin irritation, and other health related issues.
There's a good documentary about this called The Human Experiment. Check it out on Netflix if you have a chance.
It has taken me some time, but I have finally rid myself of the last two chemical based toiletries I use daily: toothpaste and mouthwash. I will need to work on the recipes a bit. They're not at all like store bought products, and will take some getting used to, but I am okay with that because I know I'm not exposing myself to more unnecessary chemicals.
Natural and homemade options work just as well, and we end up just as clean as everyone else, maybe even cleaner since we're not absorbing chemicals into our bodies while washing.
Here are some typical household toiletries used by the average person:
–         Soap
–         Liquid Hand Soap
–         Toothpaste
–         Mouthwash
–         Deodorant
–         Shampoo
–         Conditioner
–         Shaving Cream
–         Perfume / Cologne
–         Moisturizer
–         Hair Gel / Hairspray
Pictured, below are my bathroom toiletries. Notice how few I use?
–         Natural Handmade Body and Hair Soap (Sandy Hook Soap Factory)
–         Homemade Toothpaste
–         Homemade Mouthwash
–         Moisturizer: Coconut oil and raw sugar – scrub on body in the shower a couple of times a week after washing. More often if you have dry skin.
–         Deodorant (if needed): Lemon juice – Slice off a ½ inch round, rub into your arm pits in the shower after washing, or you can squeeze the juice out and apply with a cotton ball/pad.
This is what you can find in these items…
Chemicals:
Sodium Hydroxide (used to make soap, though there are ways to wash without this)
Other Ingredients:
Variety of Oils: Olive, Palm, Coconut, Hemp, Jojoba, Castor, Lavender, Tea Tree, Peppermint, etc.
Raw Sugar
Lemons
Baking Soda
Distilled Water
Apple Cider Vinegar
I also use 100% Natural Calcium Bentonite Clay for various things
*Lemon juice will help bring down armpit odour, but it doesn't work as an antiperspirant. However, sweating is normal. If you have a sweating problem, and you have strong body odour as a result, you can probably find a way to fix that with your diet, or at least you can find a more natural deodorant that isn't filled with chemicals that get absorbed into your armpits. Deodorant that is Paraben Free is something you should look for.
I haven't worn deodorant or cologne since I was in grade 10, about 17 years ago, but I've never had a sweating problem and rarely have body odour.
I don't understand the need and desire to drown ourselves in fake chemical scents. We are beyond the days when fragrances were worn to cover up body odour due to the lack of hygiene. Today, we shower daily, not once a year. There's nothing wrong with the normal and natural smell of a body.
These are typical items found in the average person's bathroom.  I included the ingredients to a couple different brands of some of the items. If there is no brand preceding the ingredients list, then it is just a list of standard ingredients in that type of product. I also left out ingredients like "water".
Further below these lists, I have included a list of some of these chemicals, and what they are / what they do to our bodies. Feel free to skim past the long list of ingredients, as the sheer size of the list speaks for itself.
Ingredients / Chemicals:
*not all of these are toxic or harmful, and some are just big fancy words for ordinary organic materials, but still, that's quite a list of things I'd rather not put in my body if I don't have to.
SOAP:
DOVE: Sodium Lauroyl Isethionate, Stearic Acid, Sodium Palmitate, Lauric Acid, Sodium Isethionate, Sodium Stearate, Cocamidopropyl Betaine, Sodium Palm Kernelate, Perfume, Glycerin, Sodium Chloride, Zinc Oxide, Citric Acid, Terasodium EDTA, Tetrasodium Etidronate, Alumina
IVORY:  Sodium Tallowate and/or Sodium Palmate, Sodium Cocoate and/or Sodium Palm Kernelate, Glycerin, Sodium Chloride, Fragrance, Coconut Acid, Palm Kernel Acid, Tallow Acid, Palm Acid, Terasodium EDTA
LIQUID HAND SOAP:
SPA SOAP – Sodium Laureth Sulfate, Sodium Chloride, DMDM Hydantoin, Citric Acid, Artificial Fragrance, EDTA
SOFT SOAP – Benzalkonium Chloride, Cetrimonium Chloride, Citric Acid, Cocamide MEA, Artificial Fragrance, Glycerin, Lauramidopropylamine Oxide, Methylchloroisothiazolinone, Methylisothiazolinone, PEG-120 Methyl Glucose Dioleate, Red 33, Red 40, Sodium Chloride, Tetrasodium EDTA, Yello 5
TOOTHPASTE:  CREST – Sodium Flouride, Sorbitol, Hydrated Silica, Disodium Pyrophosphate, Titanium Dioxide, FD&C Blue No. 1, FD&C Yellow No 5, Detergents (sodium lauryl sulfate or sodium N-Lauryl sarcosinate)
MOUTHWASH:  SCOPE – Alcohol, Glycerin, Polysorbate 80, Artificial Flavour, Sodium Saccharin, Sodium Benzoate, Cetylpyridinium Chloride, Benzoic Acid, Artificial Colouring
DEODORANT:  Aluminum compounds (Aluminum chlorohydrate, aluminum zirconium tetrachlorohydrex gly), Parbens, Propylene Glycol, Triclosan, Phthalates (frangrance) DHP, DBP5, DEHP, Dibutyl Phthalate, Talc, Silica
SHAMPOO:  PANTENE –  Sodium Lauryl Sulfate, Sodium Laureth Sulfate, Cocamidopropyl Betaine, Sodium Chloride, Sodium Citrate, Citric Acid, Sodium Xylenesulfonate, Parfum, Cocamide MEA, Sodium Benzoate, Tetrasodium EDTA, PEG-60 Almond Glycerides, Butylphenyl Methylpropional, Panthenyl Ethyl Eathec, Panthenol, Guar Hydroxypropyltrimonium Chloride, Benzyl Alcohol, Linalcol, Hexyl Cinnamal, Limonene, Benzyl Salicylate, Magnesium Nitrate, Hydroxyisohexyl 3-Cyclohexene Carboxaldehyde, Methylchloroisothiazolinone, Magnesium Chloride, Methylisothiazolinone, Fumaric Acid.
CONDITIONER: Cetearyl Alcohol, Behentrimonium Methosulfate, Cetyl Alcohol, Helianthus Annuus Seed Extract, Humulus Lopulus (hops) Extract, Pollen Extract, Prunus Amygdalus Delcis (almond) Extract, Triticum Culgare (wheat) Germ Extract, Cyclomethicone, Stearyl Alcohol, Amodimethicone, Dimethiconol, Stearamine Oxide, Cetrimonium Chloride, Trideceth-12, Propylene Glycol, Citric Acid, Methylparaben, DMDM Hydantoin, Propylparaben, Fragrance, Ext. Violet 2, Blue 1
SHAVING CREAM:
GILLETTE (moisturizing): Palmitic Acid, Triethanolamine, Searic Acid, Isobutane, Laureth-23, Sodium Lauryl Sulfate, Propane, Fragrance, Glycerin, DMDM Hydantoin, Butane, BHT, Idopropynyl Butylcarbamate, Aloe Barbadensis Leave Juice
OLD SPICE (face coolant): Palmitic Acid, Triethanolamine, Isopentane, Glyceryl Oleate, Stearic Acid, Fragrance, Isobutane, Sorbitol, Hydroxyethylcellulose, Menthos, PTFE, PEG-90M, PEG-23M, Propylene Glycol, Eucalyptus Globulus Leaf Oil, Blue 1
COLOGNE:  CHANEL (though each brand/scent would have it's own bouquet of chemicals) – Alcohol, Parfum, Amyl Cinnamal, Benzyl Alcohol, Benzyl Benzoate, Benzyl Salicylate, Cinnamyl Alcohol, Citral, Citronellol, Coumarin, Eugenol, Farnesol, Geraniol, Hydroxycitronellal, Isoeugenol, Limonene, Linalool, Alpha-Isomethyl Ionone, Ethylhexyl Methoxycinnamate, Butyl Methoxydibenzoylmethane, Ethylhexyl Salicylate, Yellow 5, Red 4, Yellow 6, Blue 1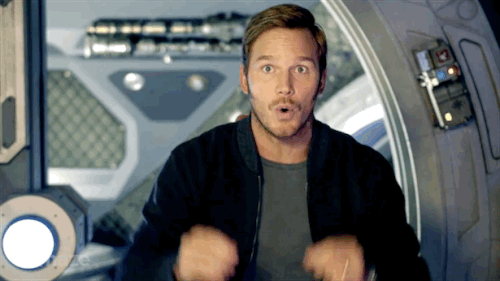 MOISTURISING LOTION:
LUBRIDERM (unscented): Glycerin, Caprylic/Capric Triglyceride, Stearic Acid, Cetyl Alcohol, Phenoxyethanol, Cetearyl Alcohol, Dimenthicone, Carbomer, Ceteareth-20, Sodium Hydroxide, Sodium Citrate, Methylparaben, Propylparaben, Citric Acid, Ethylparaben, Panthenol
BALEA (unscented): Paraffinum Liquidum, Lanolin, Sorbitol, Stearic Acid, Glyceryl Stearate, PEG-100 Stearate, Triethanolamine, Dimethicone, Methyldibromo Glutaronitrile, Propylene Glycol, PPG-3 Myristyl Ether, Methylparaben, Propylparaben, Xanthan Gum, Disodium EDTA
VASELINE (dry skin conditioning): Glycerin, Stearic Acid, Glycol Stearate, Petrolatum, Isopropyl Palmitate, Glycine Soja Sterol, Helianthus Annuus Seed Oil, Avena Sativa Kernel Protein, Sodium Stearoyl-2-Lactylate, Tocopheryl Acetate, Tetinyl Palmitate, Panthenol, Carbomer, Lecithin, Keratin, Dimethicone, Glyceryl Stearate, Cetyl Alcohol, Sodium PCA, Potassium Lactate, Lactic Acid, Collagen Amino Acids, Parfum, Stearamide AMP, Triethanolamine, Magnesium Aluminum Silicate, Urea, Methylparaben, DMDM Hydantoin, Iodopropynyl Butylcarbamate, Disodium EDTA, CI 77891
HAIR GEL:   DIPPITY DO: PVP, Glycerin, Polyquaternium 69, Acrylates / C10-30 Alkyl Acrylate Crosspolymer, Aminomethyl, Propanol, Polysorbate 20, Artificial Fragrance, Panthenol, Hydrolyzed Wheat Protein, Hydrolyzed Wheat Starch, Benozphenone-4, Disodium EDTA, Methylchloroisothiazolinone, Methylisothiazolinone
As you can see, that is a very frightening list of ingredients. And that's only what's in the most common items we use daily to freshen up in the morning and wash with in the shower. That doesn't include other products like acne treatment, face scrubs, body scrubs, make up, make up remover, hair removal cream, toners, anti-wrinkle cream, hair dye, and a whole slew of other products people use on a daily or regular basis.
---
Here are a few of the more prevalent chemicals that should be avoided at all costs. They have been proven to cause cancer or other fatal health issues:
Parabens (methyl, ethyl, propyl, benzyl and butyl)
Parabens are preservatives used in pharmaceuticals, cosmetic products, and in the food industry. These are a common ingredient in many of the products above, and they are just there to make the product last for a long time on a shelf. Despite being used for about 70 years, parabens have been linked to breast cancer. Parabens affect your body's hormonal balance and mimic estrogens, and estrogens are believed to play a part in the formation of cancer in the breasts.
* If you must use deodorant, buy one that is "Paraben Free"
Aluminum compounds (Aluminum chlorohydrate, aluminum zirconium tetrachlorohydrex gly)
These compounds act as plugs in your body's pores, preventing the release of sweat, but these chemicals are also absorbed by your skin and they enter your blood flow. Like Parabens, these compounds mimic estrogens and promote the breast cancer cell growth.
Triclosan
This chemical can cause skin irritations, contact dermatitis and cancer. It kills both good and bad bacteria in your body. The FDA (Food and Drug Administration) has this chemical listed as a pesticide, and the IARC (International Agency for Research on Cancer) lists this chemical as a possible carcinogen.
Propylene Glycol
Considered a neurotoxin, which can lead to kidney and liver damage.
Steareth-x (x being a number, for ex. Steareth-70)
This ingredient is actually derived from vegetables, but it's reacted with another ingredient, Ethylene Oxide, which is a known carcinogen.

At the end of the day, not everyone is going to be okay with making their own products, despite how easy it can be, or how much money it can save them. They may not be willing to adjust to the taste difference of oral products that are made at home, and I will admit, the toothpaste is not very appealing, but I will find another recipe, or a more potent flavouring.
I hope that this has maybe helped show you that it is actually very easy to cut out a large portion of the chemical based products you use every day.
And on the plus side, think of all the cupboard and counter space you'll free up in your bathroom!
Resources:
Organics.org
Wikipedia
The Human Experiment Documentary
My bathroom cupboards
Grocery store shelves